Mobile/Modular Home Skirting

•

Brick Skirting

•

Rock Skirting

•

Stone Skirting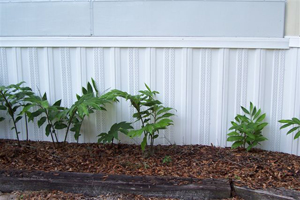 Skirting hides the underside of your mobile/modular home. With skirting visitors won't see blocks, dirt and other things under your mobile/modular home. Skirting makes your home and property pleasing to the eye. It completes your mobile/modular home like a nice pair of shoes compliments your outfit.

It can attract potential buyers for your mobile/modular home. And here's another advantage of skirting. You get the look of real brick, stone and vinyl without paying the high cost of the real thing! Do you like to have a trim lawn? Skirting completes your yard and garden landscaping. It protects the underside of your home from energy loss.
Skirting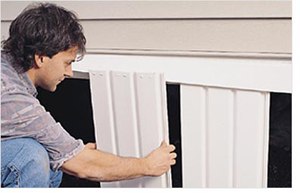 Complete the look of your mobile or modular home with our skirting options. From brick to stone we can increase the curb appeal and look of your mobile home. Skirting is made of panel resembling authentic surfaces. Most skirting doesn't dent, warp or peel.
Durable vinyl vented skirting - (cost effective/ basic option)
Brick skirting for a modern look
Rock skirting for a rugged and outdoor feel
Stone skirting for an authentic stone look
The vented vinyl skirting listed above is available in 4 different colors usually in stock.
Increase the energy efficiency and beauty of your mobile home. Try our skirting options today!

Contact your Mobile Home Specialist



Mobile Home Guys
Toll Free: 1-866-900-5155
T: 253-735-5155
F: 253-735-5909
3002 B St NW #B
Auburn, WA 98001