Mobile Home Windows

•

Alpine Windows

•

Mobile Home Vinyl Windows
Mobile home windows bring in natural sunlight and are energy efficient. The right mobile home windows are durable, easy to clean and maintain. Year-round you need mobile home windows that are well insulated. When you need dependable windows, choose our mobile home windows.
We'll install and repair your mobile home windows. Don't pick the wrong windows for your mobile home. Since 2001 our customers have relied on MI Windows & Doors. They're similar to Milgard Windows. We offer vinyl, aluminum and composite mobile home windows. These windows increase the beauty of your home, energy efficiency and curb appeal. All windows come with a manufacturer's warranty.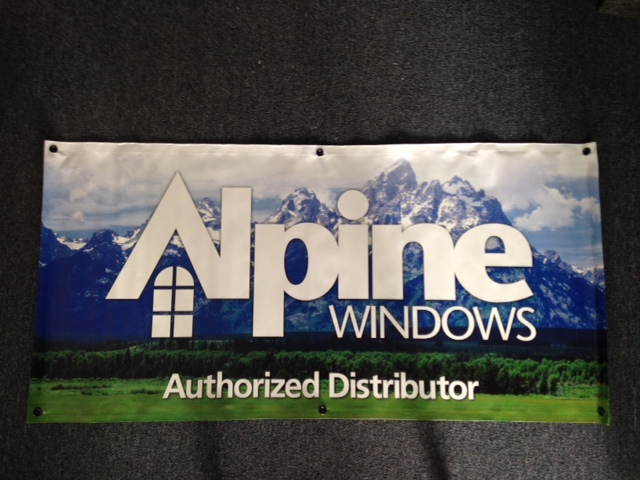 Energy efficient windows for lower energy costs
Window installation for window replacements and upgrades
Window repair to keep the elements out
Fast delivery, so you can get the windows you need
Puget Sound Energy (PSE) Offers a energy efficiency rebate for windows that meet energy star requirements
SAVE ON MOBILE HOME WINDOWS!
Call Today For Free Estimates!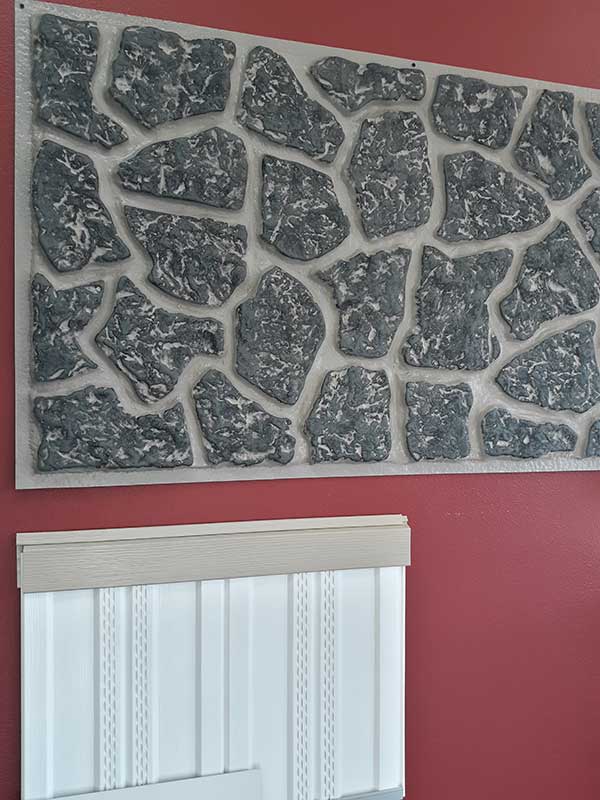 Clearance Windows, priced as written or don't be afraid to come in and make a cash offer.
Mobile Home Siding

•

Aluminum Siding

•

Wood Siding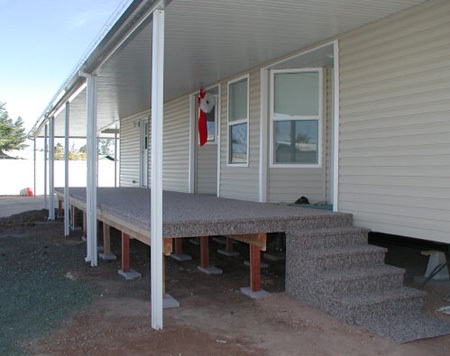 Over time your mobile home siding becomes worn by wind, weather and other causes.
New mobile home siding helps extend the life of your mobile home. Old mobile home siding can rust, develop water damage and grow mold. New mobile home siding will give your mobile home a new look.
With new mobile home siding you can have a look that fits your personal style.

Mobile Home Guys offers high quality mobile home siding. Do you want the look and feel of a custom log cabin? Our modulog mobile home siding will make your rustic dreams come true.

We'll install your mobile home siding. We know how to remove and install all types of mobile home siding.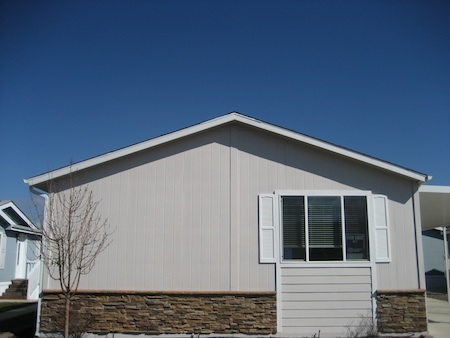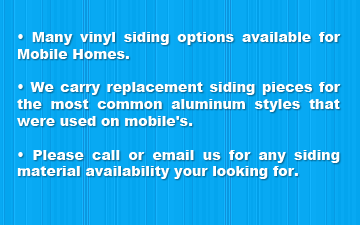 Vinyl siding for harsh weather protection
Aluminum siding for more energy efficiency
Wood siding for an upgraded look
Protect your home with our mobile home windows or siding. Enjoy energy efficiency and more curb appeal with our mobile home windows.
Contact your Mobile Home Specialist at 253-735-5155.


Mobile Home Guys

Toll Free: 1-866-900-5155
T: 253-735-5155
F: 253-735-5909
3002 B St NW #B
Auburn, WA 98001